Switch On Vacation Mode Permanently at Arazzo on Madison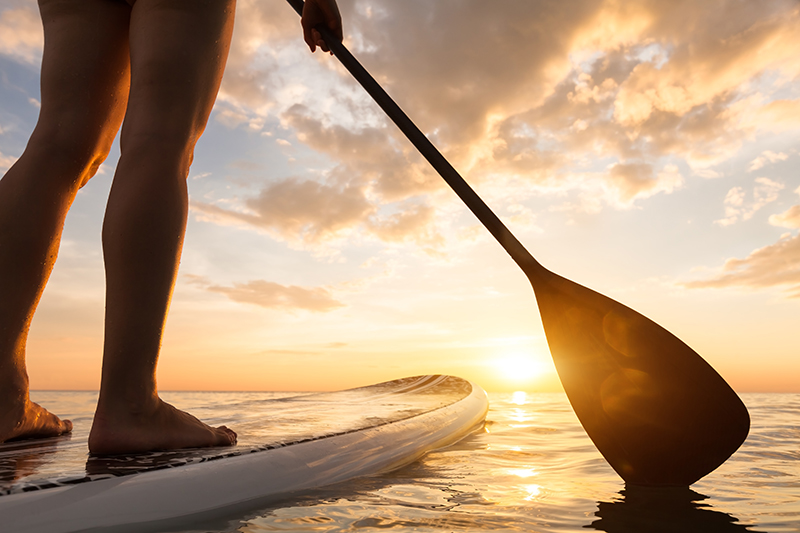 Life along Florida's Forgotten Coast is an idyllic one immersed in the stunning location's splendor. Spoiled by endless bay breezes and pristine natural surroundings, life at Arazzo on Madison is truly exceptional.
The typical Arazzo at Madison lifestyle is dotted with trips to local boutiques, dips in the crystal blue waters, casual weekends at the farmer's market and much more. Although each day is spent in one of Florida's most desirable locations, Arazzo at Madison homeowners treat every day like a vacation thanks to its premier location!
Explore the Forgotten Coast
One of the best perks of living at Arazzo on Madison is its prime location near fantastic sun and sand destinations! Head over to Saint Joseph's Bay for a day of boating or kayaking. Pack the car with beach essentials and visit dreamy beach spots such as Cape San Blas or St. George Island. Or visit other nearby destinations including Mexico Beach, Panama City Beach, Rosemary Beach and much more!
Utilize your home's dream vacation location by exploring the nearby wonder of the Forgotten Coast. Immerse yourself in exploring local nature reserves, dig your toes in the sand and discover a lifetime's worth of beauty in a single weekend.
Make a list of every surrounding beach and bay within two hours of Arazzo on Madison, and make it your 2023 goal to explore them all! Every town in the region offers its own unique spin on beach life on the Florida Panhandle coastline. Sample local catches, set your sights on vibrant blooms, glimpse peaceful wildlife and live in "vacation mode every day."
Keep Your Gold-Colored Lenses On
We know it can be easy to take Florida's unrivaled allure for granted when you set your sights on it daily. Thanks to the countless amenities and premier location of Arazzo on Madison, feeling like you're on vacation while at home is as refreshing as a gulf breeze!
Within the community, Arazzo on Madison residents enjoy access to the community pavilion and clubhouse, a freshwater pool, pickleball courts, and a convenient location near the Port City Trail, a four-mile lighted pedestrian path near other parks and trails.
Outside the community, residents have the freedom to explore the entirety of the Forgotten Coast region, as well as local gems, including the Forgotten Coast Sea Turtle Center and Cape San Blas peninsula. Immerse yourself in festivals, golf courses, delectable fresh-caught seafood, eco-rich lakes, live music, horseback riding and much more!
Make everyday vacation day at Arazzo on Madison. For more information on available home opportunities, shopping, dining and more, visit arazzoliving.com.